NSFW fuck off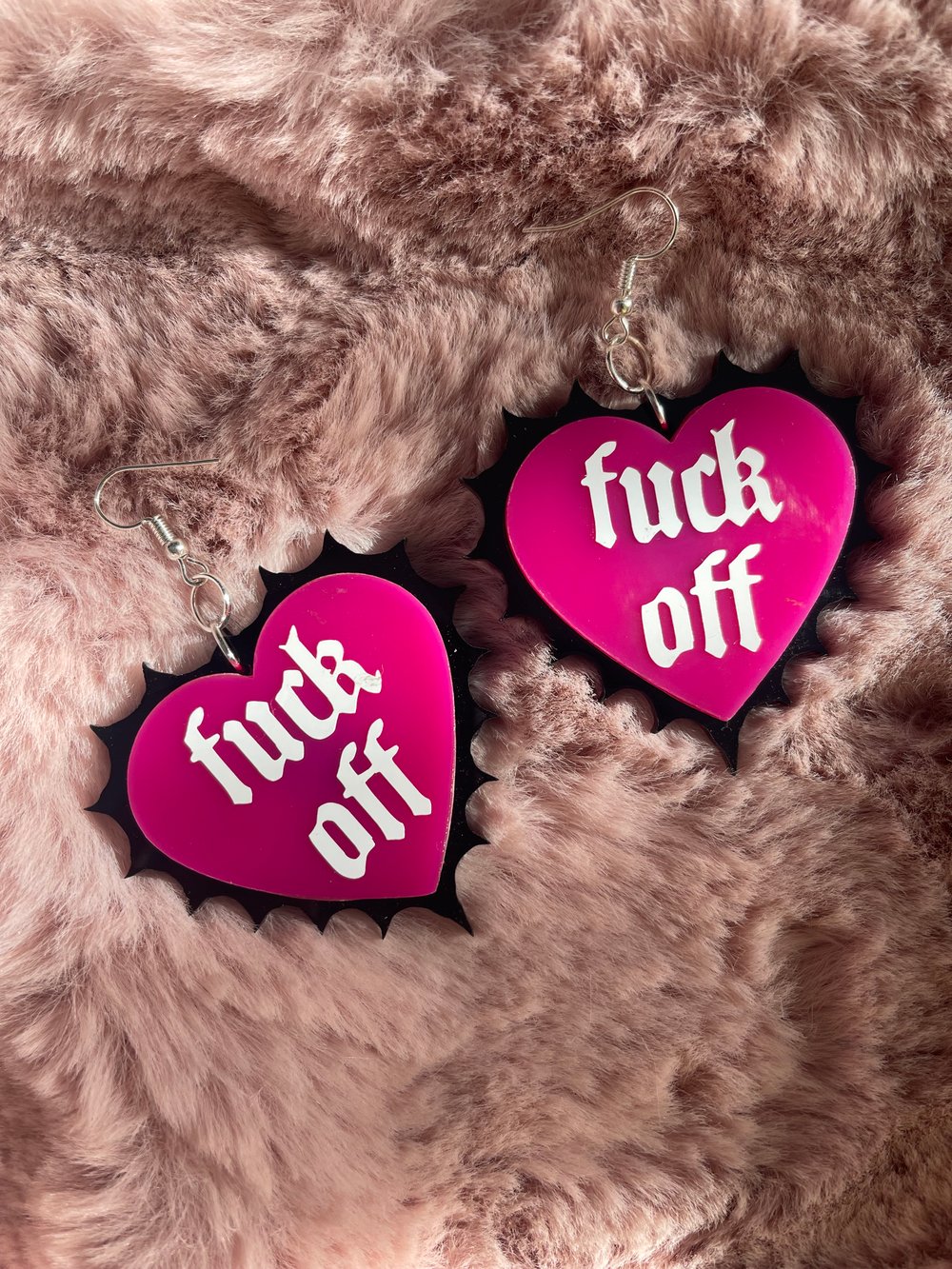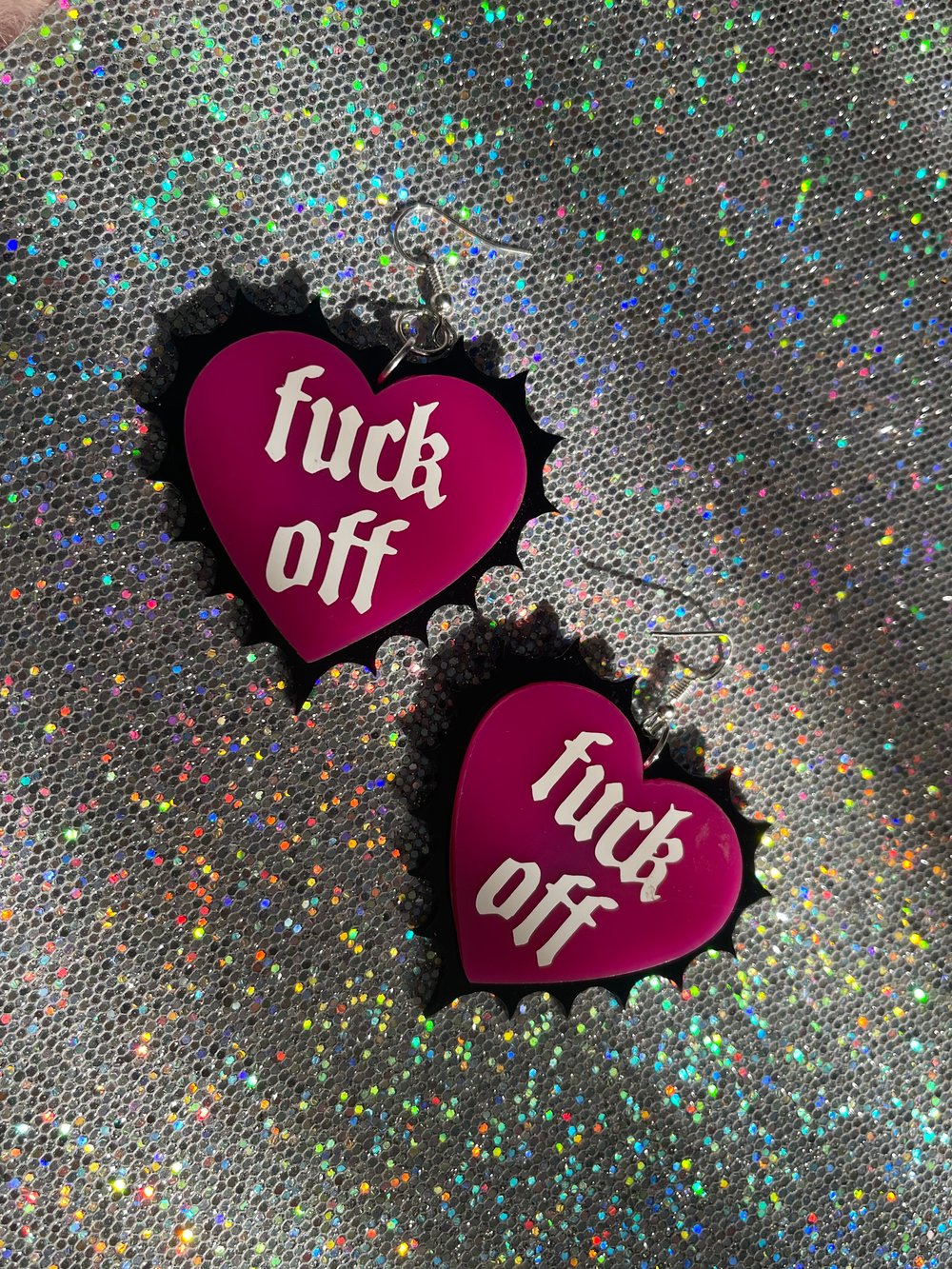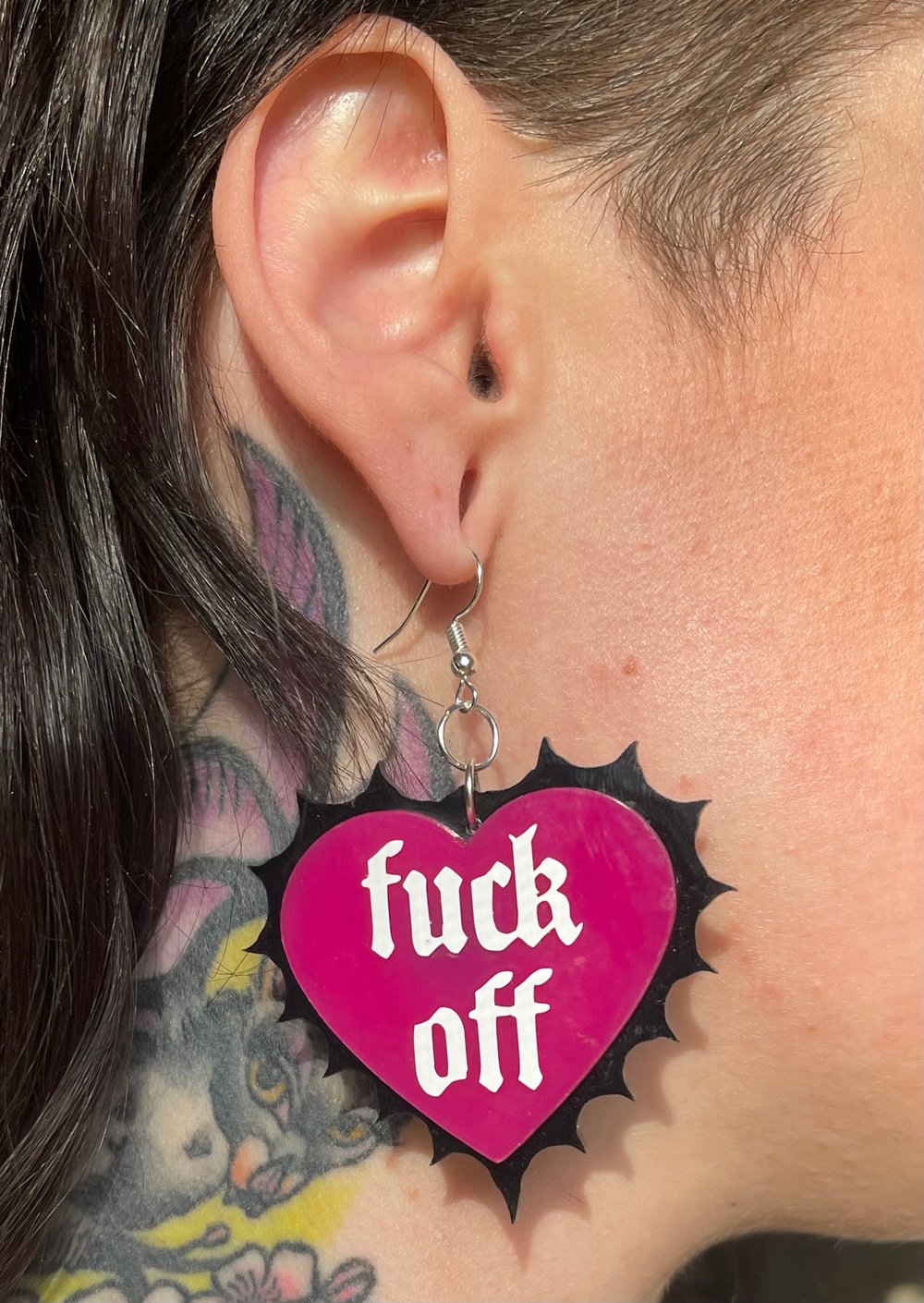 These earrings have double protection from people you want to tell to fuck off. Not only are they offensive but they are also sharp!
Depending on your place of work, these may or may not be safe to bring in for the day!
*all orders are made to order and will be shipped out as soon as they are made.
*any questions? Email us pink@electricbaby.co OR message us on instagram @electricbabyco
*all prices include shipping costs.