Kewpie without the E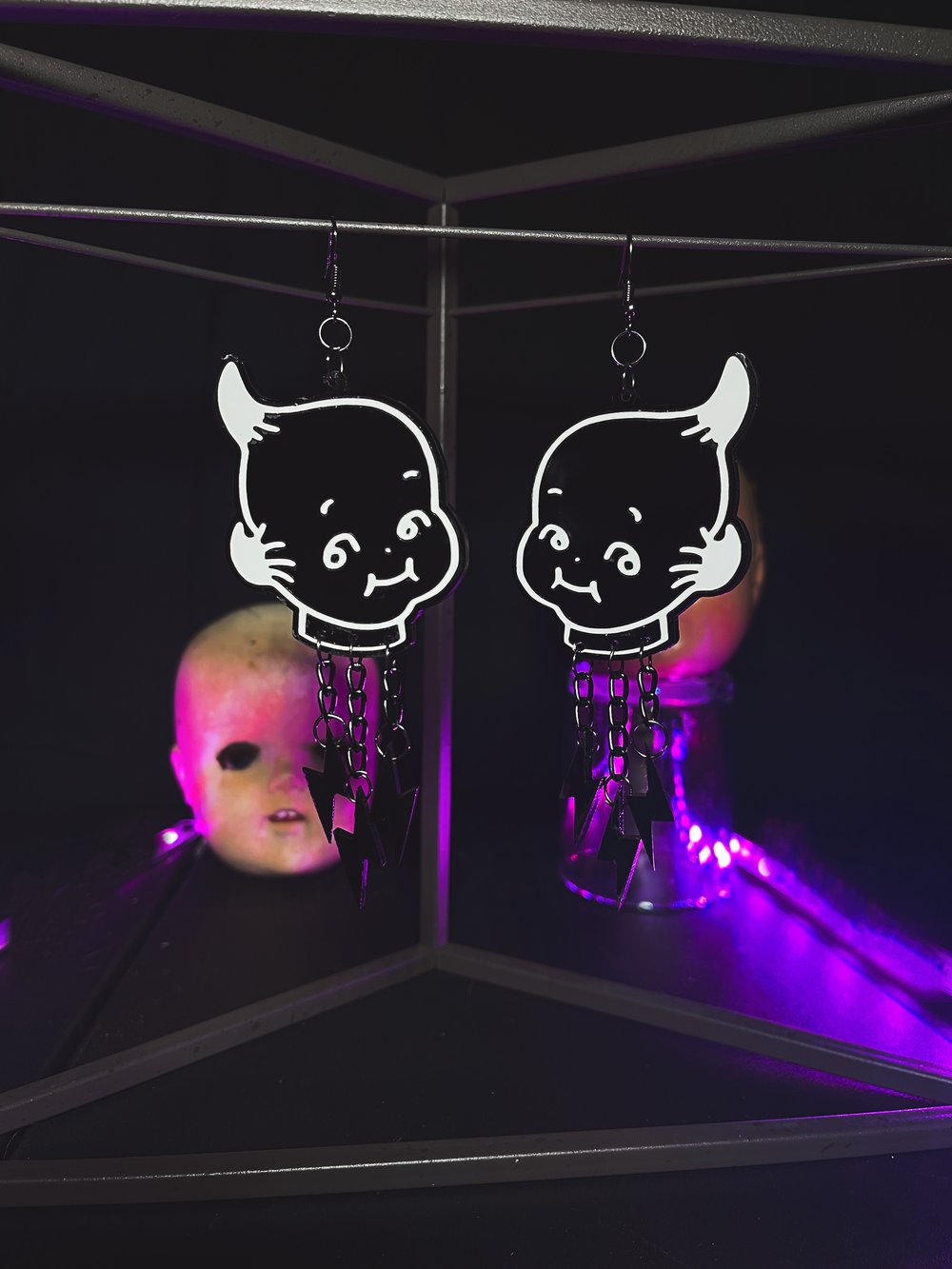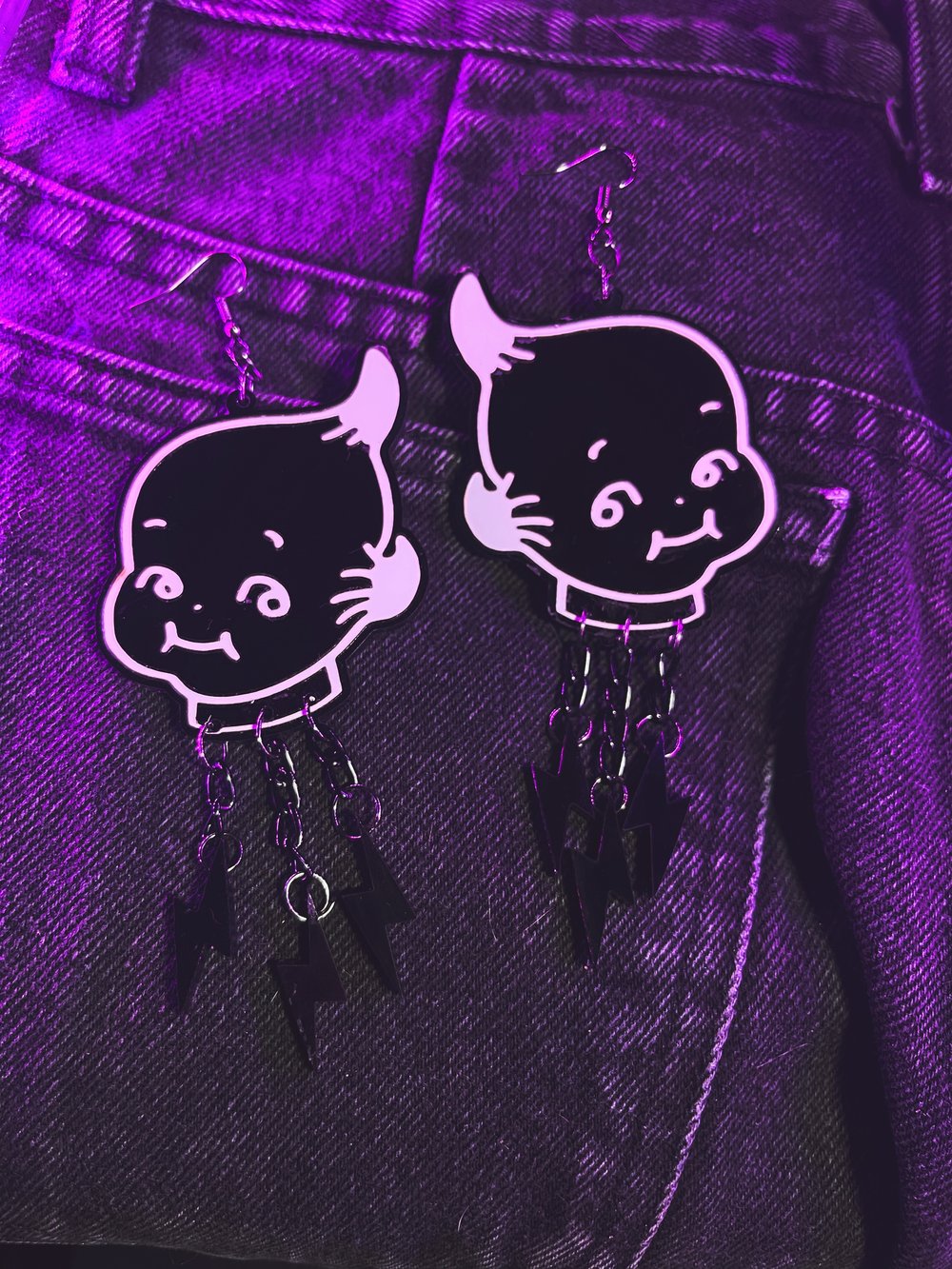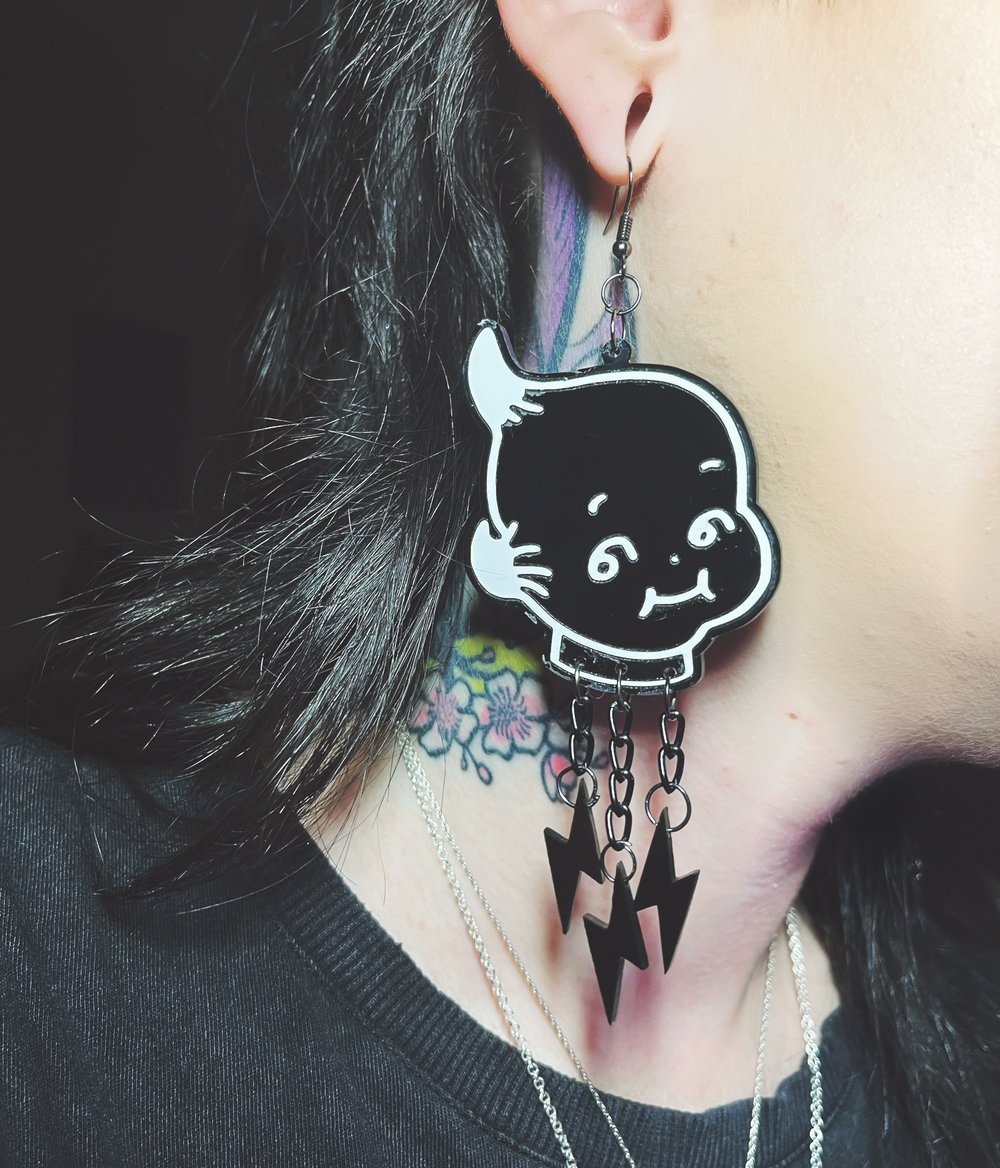 Kewpie without the E is the electric baby co mascot accessory. It's name pays homage to one of our favorite songs. This earring is both electric and baby. We weren't fucking around when we designed it.
*black cut acrylic with white pvc free vinyl overlay and black coated chain with gunmetal hardware.
*all orders will be shipped on mondays only.
*any questions? Email us pink@electricbaby.co OR message us on instagram @electricbabyco
*all prices include shipping costs.