Hands Off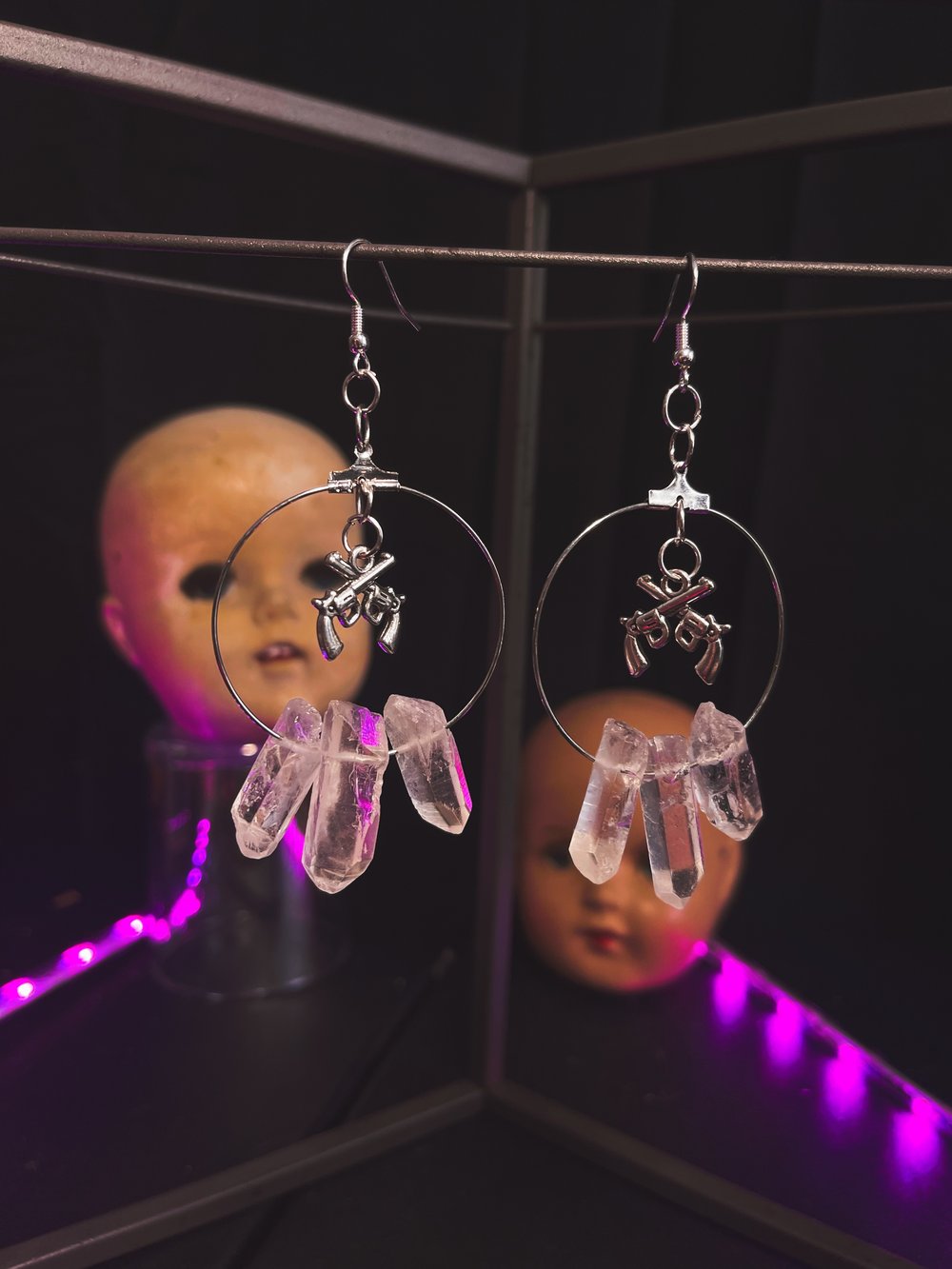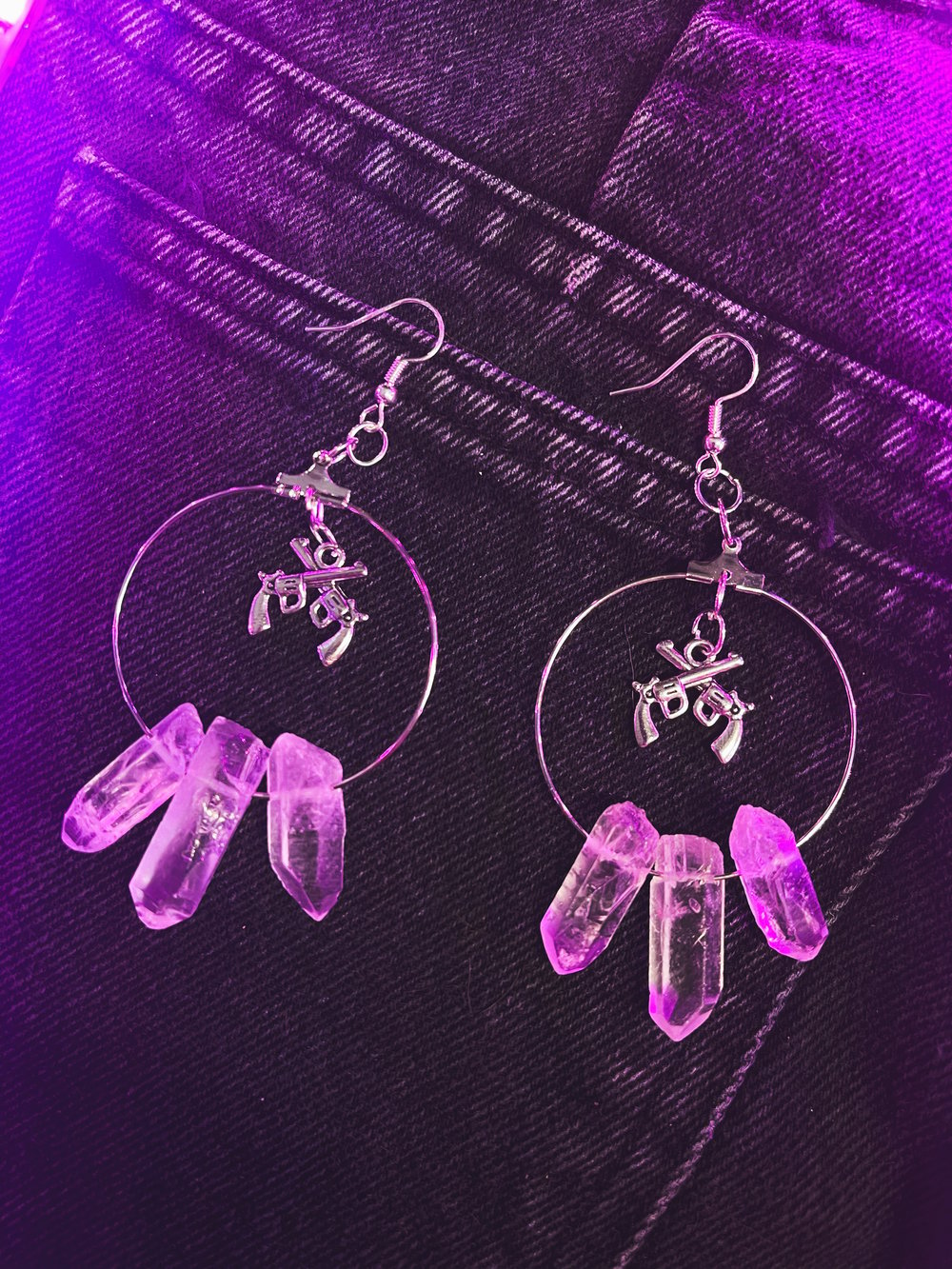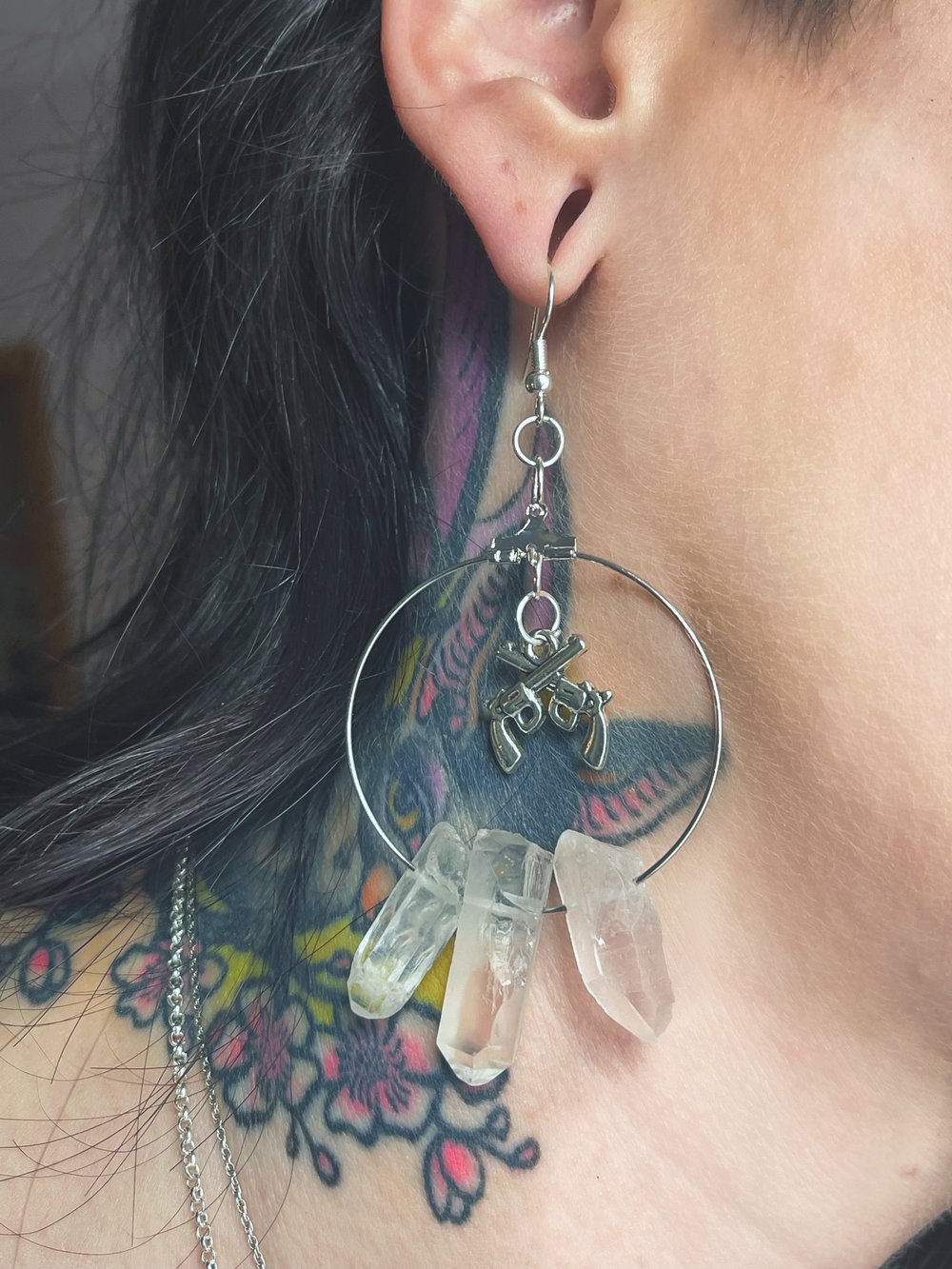 Hands off my crystals!
These cute silver hoop earrings with a double dangle revolver and clear quartz crystals will signal to everyone how serious you take your healing.
*crystals are an organic material so every crystal will be different. All will be handpicked with love though.
*prices include shipping costs.
*all orders will be shipped on mondays only.
*any questions? Email us pink@electricbaby.co OR message us on instagram @electricbabyco